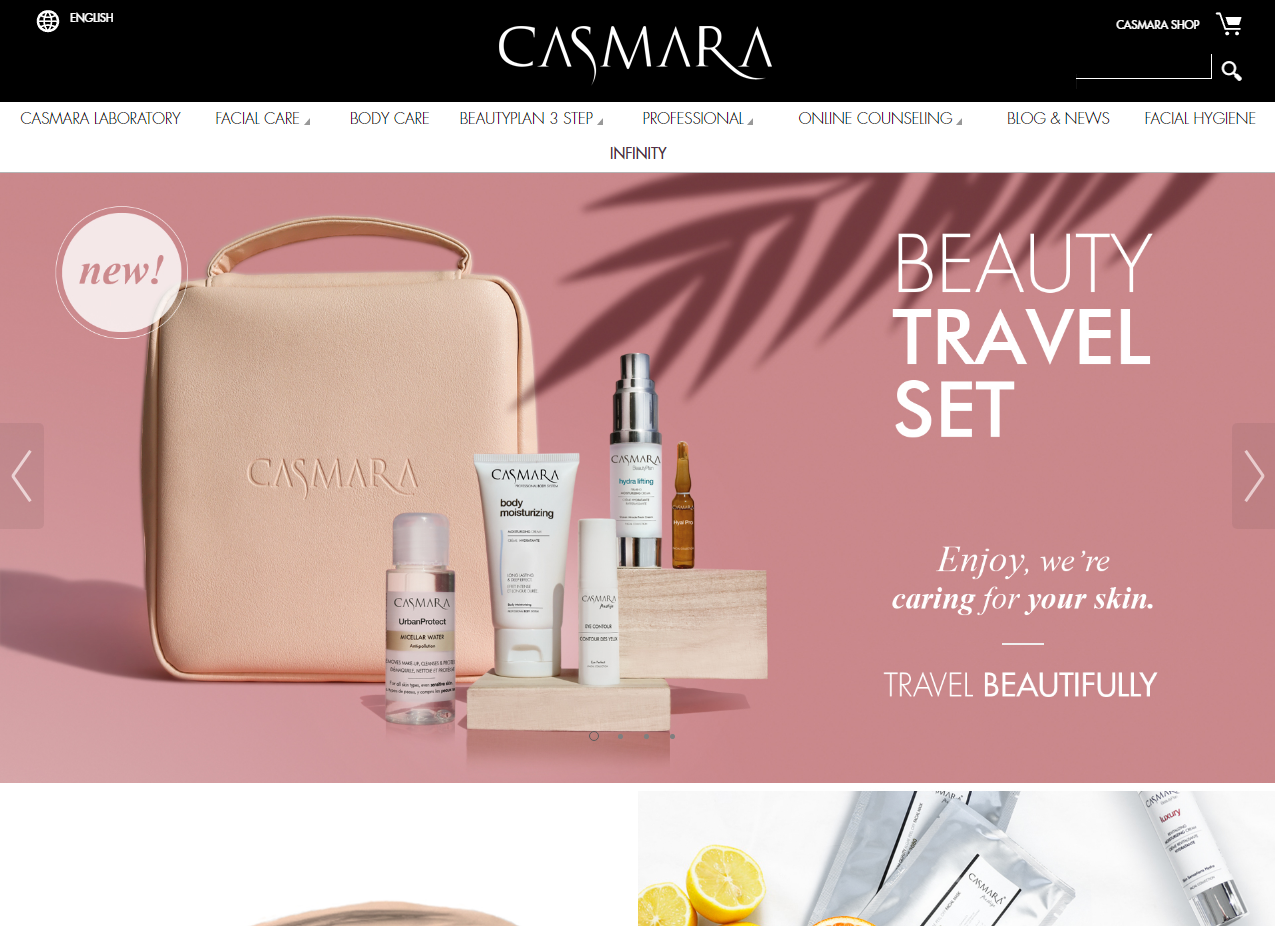 Project Control Company
Gsoft

Final Client
Casmara Cosmetics
Web
Who is Casmara?
CASMARA is the result of a passion for research and development, inspired by the traditions and experience of more than four decades in the high cosmetic industry. Its own laboratory is always in the process of constant investigation. The company is based on the COMMITMENT, EXCELLENCE AND QUALITY. These are the hallmarks of CASMARA always present in their facial and body treatments. Headquartered in Europe (Spain) and a subsidiary in the United States (Miami). CASMARA is a cosmetics company present worldwide (in more than 64 countries) thanks to a wide distribution network, which starts from Valencia towards all regions of the globe.
Why has Magento been used?
Choosing an Open Source e-commerce tool, first we have analysed the needs and expectations of the client. We have also taken in the mind the volume of its business. Magento uses the MySQL/MariaDB relational database system, the PHP programming language, and Zend Framework elements. It also applies the practices of object-oriented programming and the model-view-controller architecture. In the same way it uses the entity-attribute-value model to store the data. For its project CASMARA have chosen a company of experts in Magento close to his office in Valencia, with many years of experience in e-commerce.
What work have we done?
Design and layout
CASMARA is a company of the beauty and aesthetics' industry, where good image and style is very important. That's why we had to express it with our design. In this way our designers for Magento have created a fresh, clean, elegant and high-quality design. Following with the layout work, it has been done by our Gsoft programmers. So, all the design work has been managed inside our office.
Programming, installation and configuration of the server
Likewise, the programming work of the website have been delegated to our programmers. They have been responsible for the installation, configuration and programming of the new functionalities of the project. In this case, CASMARA has the online sales function disabled, but the web page in Magento serves perfectly as an online catalogue.
Customer training
Finally, there has been a training for the management of Magento. Training seminars have been held in the offices of CASMARA, that its marketing team does not need our services to perform daily tasks:
Management of static pages.
Configuration of dynamic banners and sliders.
Updating data and images of products and categories.